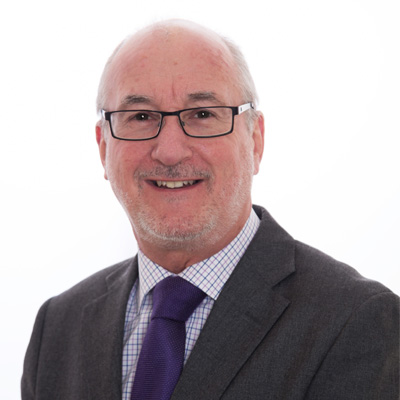 HOWARD KINGSNORTH - Director - based in Tonbridge
Having worked in the industry for over 40 years, I was delighted to finally open the doors to Barnes Kingsnorth Estate Agents in July 2008. Throughout the many changes within the industry, I remain enthusiastic and committed to providing the very best customer service possible and enjoy the daily challenges. A keen footballer (now watching rather than playing), I am pleased to support, via sponsorship, both Tonbridge Angels Football club and Judians Rugby team. Living in Tonbridge with my wife Rachel and family, we enjoy all that the town has to offer including walks with Flora our family dog.
SARAH DROP - Senior Sales Negotiator - Tonbridge
Oh my goodness, I am not going to mention the years that I have worked in this industry, but let's just say I have oodles of experience in many changing market places. I am kept extremely busy outside of work, with my lovely family of three children and of course head of the household our beloved dog Freddie! Enjoying hours of lengthy walks in the beautiful countryside which is literally on our doorstep! Making the most of our local events, socialising with my friends at the many events that Tonbridge has to offer – the annual Tonbridge Music & Food Festivals, dragon boat race, and (spectator only) at the marathons and triathlons.
LAURA EASINGWOOD - Senior Sales Negotiator - Pembury
Hi I am Laura. I have been working in the Pembury Office for almost 2 years and come from running my own property maintenance company so know a lot about the industry.  I have lived in Pembury for 10 years and I grew up in Tunbridge Wells, so I know lots about the local area.  When I am not working, I am a busy mum to two young daughters. As a family we love to travel so are always planning our next adventure, either in the UK or abroad! When at home, we love going to the amazing beaches Kent has to offer or going for countryside walks with our dog.
JILL GILES - Administrator - Tonbridge
Jill here….. also, a part time administrator in the Tonbridge office and together with Alison we take care of all the necessary paperwork, ensuring all the I's are dotted and T's crossed. I love reading and words so creating the descriptive text that helps to sell your home is my favourite part of the job. Tonbridge is a great town to raise a family and now with my own brood 'flown the nest', I enjoy trips to London to see the shows, walking the glorious, countryside with our GWP, Nelly and exploring the River Medway with my husband and his new canoe!
ALISON HOVER - Administrator - Tonbridge
Hello…. I'm Alison – Part time administrator in the Tonbridge Office and have worked in the industry for 40 years (so I must love it!) with excellent local knowledge having lived, been to school and worked in Tonbridge. With my two daughters and five grandchildren all living locally, I am a busy bee within the town and am a keen member, at Tonbridge School sports centre, since its opening 13 years ago. Walking my Basset Hound 'Boris' around the local countryside and parks, watching the seasons change, is also a favourite pastime. Tonbridge is a great place to live and I love to promote it!
JEANETTE NEAL - Senior Lettings Negotiator - Tonbridge
Hello, my name is Jeanette.  Most of my working years have been in the Property Industry.  I offer a wealth of experience to our landlords and tenants alike, whether it be property management, securing a contractor for maintenance or dealing with the ever changing guidelines and regulations. I have tried other occupations but always seem to gravitate back to Estate Agency work.  I have worked in both Sales and Lettings, but now working with the Lettings Team here at Barnes Kingsnorth in Tonbridge.  I love the variety that comes with the job as no day is ever the same!!  I was a keen gymnast in my younger years and gained a black belt in Taekwondo with my three children at the grand old age of 40.  I have recently re-married, became a Grandma and enjoying my life.